Gem Resources
PO Box 62006
Minneapolis, MN 55426

Phone: (612) 664-0252
Toll-Free: (800) 588-8515
E-Mail:
Order Forms:
You have 0 () gems in your cart.
News & Specials
November

Up to 50% off normal prices.






Black Star Diopside
Natural Black Star Diopside Cabochon

Refraction Index: 1.66-1.72
Hardness: 5.5
Specific Gravity: 3.29
Species: Calcium Magnesium Silicate
Treatment: None

We were not able to capture the fantastic stars that this material displays. Gems are much better than shown in photographs.

Metal Clay, safe to fire.
Test Results, Silver 1200F-1HR, Silver 1475F-1HR, Bronze 1525F-2HR, Copper 1778F-30min. Safe to use torch and safe to use carbon.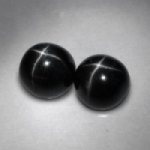 Round Natural Cab
| | | |
| --- | --- | --- |
| 4 mm | | |
| 5 mm | | |
| 6 mm | | |
| 8 mm | | |
| 10 mm | | |
| 12 mm | | |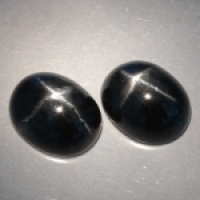 Oval Natural Cab
| | | |
| --- | --- | --- |
| 6 x 4 mm | | |
| 7 x 5 mm | | |
| 8 x 6 mm | | |
| 10 x 8 mm | | |
| 12 x 10 mm | | |
| 14 x 10 mm | | |
| 16 x 12 mm | | |
| 18 x 13 mm | | |
Designed by
Copyright © GRI