Gem Resources
PO Box 62006
Minneapolis, MN 55426

Phone: (612) 664-0252
Toll-Free: (800) 588-8515
E-Mail:
Order Forms:
You have 0 () gems in your cart.
News & Specials
January Specials

Up to 50% off normal prices.






#202. Birthstone Set Princess - Most Safe to Fire
If you are using metal clay emerald green cubic zirconia is NOT kiln safe to fire.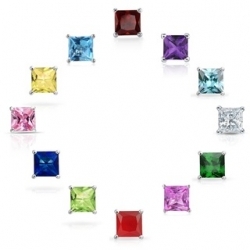 Princess Facet
| | | |
| --- | --- | --- |
| 3 x 3 mm - 6 pieces per month Total 72 pieces | | |
| 4 x 4 mm - 4 pieces per month Total 48 pieces | | |
| 5 x 5 mm - 2 pieces per month Total 24 pieces | | |
| 6 x 6 mm - 2 pieces per month Total 24 pieces | | |
List
Designed by
Copyright © GRI