Gem Resources
PO Box 62006
Minneapolis, MN 55426

Phone: (612) 664-0252
Toll-Free: (800) 588-8515
E-Mail:
Order Forms:
You have 0 () gems in your cart.
Iolite
Iolite is also known as water sapphire. The color is violet blue to purple blue. These natural faceted gemstone are well cut and polished. Iolite gemstones is available in round, oval, trillion and marquise.
Iolite is believed to be a vision stone, clearing thoughts, opening intuition and helping to express your true self.



Metal Clay firing test results; Silver 1200F-1HR-OK, Silver 1475F-1HR a little darker, Silver 1650F-2HR Metallic, Bronze 1525F-2HR OK, Copper 1778F-30min color change to lavender.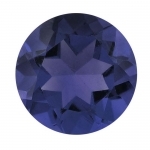 Round Facet
| | | |
| --- | --- | --- |
| 2 mm | | |
| 3 mm | | |
| 4 mm | | |
| 5 mm | | |
| 6 mm | | |
| 7 mm | | |
| 8 mm | | |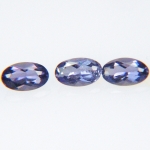 Oval Facet
| | | |
| --- | --- | --- |
| 5 x 3 mm | | |
| 6 x 4 mm | | |
| 7 x 5 mm | | |

Marquise Facet
Trillion Facet
| | | |
| --- | --- | --- |
| 3 x 3 mm | | |
| 4 x 4 mm | | |
| 5 x 5 mm | | |
| 6 x 6 mm | | |