Gem Resources
PO Box 62006
Minneapolis, MN 55426

Phone: (612) 664-0252
Toll-Free: (800) 588-8515
E-Mail:
Order Forms:
You have 0 () gems in your cart.
Garnet Pyrope
Natural Red Pyrope Garnet Facet

Refraction Index: 1.73-1.76
Hardness: 7.0-7.5
Specific Gravity: 3.65-3.87
Treatment: None
Care: Wash with soapy water. Avoid harsh detergents. Never clean ultrasonically or steam clean.

January birthstone, these faceted garnets are high quality , well cut. They come in a variety of shapes. Great for jewelry design. These genuine gemstones will help you create beautiful finished jewelry.


Metal Clay, safe to fire.
Test results Silver 1200F-1HR OK, Silver 1475F-1HR Metallic, Silver 1650F-2HR Metallic, Bronze 1525F-2HR OK, and Copper 1778F-30 min OK, Fire in carbon to avoid metallic coating.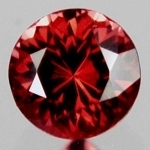 Round Facet
| | | |
| --- | --- | --- |
| 2 mm | | |
| 3 mm | | |
| 3.5 mm | | |
| 4 mm | | |
| 5 mm | | |
| 6 mm | | |
| 8 mm | | |
| 10 mm | | |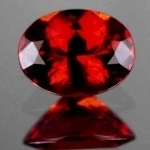 Oval Facet
| | | |
| --- | --- | --- |
| 5 x 3 mm | | |
| 6 x 4 mm | | |
| 7 x 5 mm | | |
| 8 x 6 mm | | |
| 10 x 8 mm | | |
| 12 x 10 mm | | |
| 14 x 10 mm | | |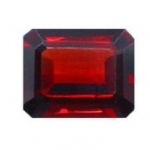 Emerald Cut Facet
| | | |
| --- | --- | --- |
| 6 x 4 mm | | |
| 7 x 5 mm | | |
| 8 x 6 mm | | |
| 10 x 8 mm | | |
| 12 x 10 mm | | |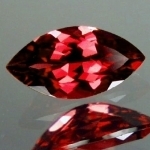 Marquise Facet
| | | |
| --- | --- | --- |
| 4 x 2 mm | | |
| 5 x 2.5 mm | | |
| 6 x 3 mm | | |
| 8 x 4 mm | | |
| 10 x 5 mm | | |
| 12 x 6 mm | | |
| 14 x 7 mm | | |
| 16 x 8 mm | | |
| 18 x 9 mm | | |
| 20 x 10 mm | | |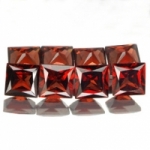 Square Cut Facet
| | | |
| --- | --- | --- |
| 4 x 4 mm | | |
| 5 x 5 mm | | |
| 6 x 6 mm | | |
| 8 x 8 mm | | |
Trillion Facet
| | | |
| --- | --- | --- |
| 4 x 4 mm | | |
| 5 x 5 mm | | |
| 6 x 6 mm | | |
| 7 x 7 mm | | |
| 8 x 8 mm | | |
| 10 x 10 mm | | |