Gem Resources
PO Box 62006
Minneapolis, MN 55426

Phone: (612) 664-0252
Toll-Free: (800) 588-8515
E-Mail:
Order Forms:
You have 0 () gems in your cart.
News & Specials
November

Up to 50% off normal prices.






Black Spinel
Natural Black Spinel

Hard and high polished a great substitute for black diamonds.

Mohs hardness: 7.5 - 8
Refractive index: 1.719
Specific gravity: 3.6 - 4.1
Treatment: None
Heat Sensitive: None
Care: Usually safe for ultrasonic and steam cleaning

Metal Clay, safe to fire at all temperatures and methods.
Test results; Silver 1200F-1HR-OK, Silver 1475F-1HR-OK, Silver 1650F-2HR OK, Bronze 1525F-2HR-OK, Copper 1778F-30min-OK

Beliefs associated with spinel are protective stones that assist in re-establishing relationships and resolving issues, help the wearer to put their ego aside in devotion to another person.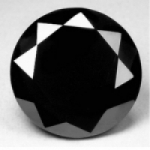 Round Facet
| | | |
| --- | --- | --- |
| 2 mm | | |
| 3 mm | | |
| 4 mm | | |
| 5 mm | | |
| 6 mm | | |
| 7 mm | | |
| 8 mm | | |
| 10 mm | | |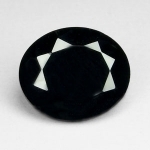 Oval Facet
| | | |
| --- | --- | --- |
| 8 x 6 mm | | |
| 10 x 8 mm | | |
| 12 x 10 mm | | |
Designed by
Copyright © GRI