Gem Resources
PO Box 62006
Minneapolis, MN 55426

Phone: (612) 664-0252
Toll-Free: (800) 588-8515
E-Mail:
Order Forms:
You have 1 (1) gems in your cart.
You just added an item to your cart
Amethyst Medium Closeout
Amethyst is the February birthstone. These faceted amethysts are high quality and well cut. They come in a variety of shapes; round, oval, emerald cut, trillion, square, pear and marquise. Great for jewelry design. These genuine gemstones will help you create beautiful finished jewelry.

Refraction Index: 1.544-1.553
Hardness: 7
Specific Gravity: 2.66
Species: Quartz
Treatment: None
Care: Wash with warm, soapy water. Avoid harsh detergents. Ultrasonic cleaning is usually safe. Never steam clean.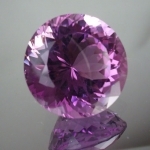 Round Facet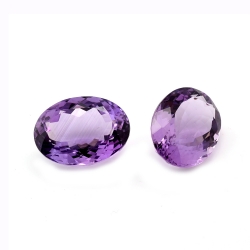 Oval Facet
| | | |
| --- | --- | --- |
| 6 x 4 mm | | |
| 7 x 5 mm | | |
| 9 x 7 mm | | |
| 13 x 11 mm | | |
| 14 x 12 mm | | |

Emerald Cut Facet
| | | |
| --- | --- | --- |
| 6 x 4 mm | | |
| 7 x 5 mm | | |
| 8 x 6 mm | | |
| 9 x 7 mm | | |
| 10 x 8 mm | | |
| 14 x 12 mm | | |
| 16 x 12 mm | | |
| 18 x 13 mm | | |
| 13 x 11 mm | | |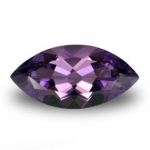 Marquise Facet
| | | |
| --- | --- | --- |
| 4 x 2 mm | | |
| 5 x 2.5 mm | | |
| 6 x 3 mm | | |
| 8 x 4 mm | | |
| 12 x 5 mm very light | | |
| 14 x 7 mm very light | | |
| 16 x 8 mm | | |

Trillion Facet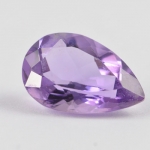 Pear Shape
| | | |
| --- | --- | --- |
| 5 x 3 mm | | |
| 7 x 5 mm | | |
| 8 x 6 mm | | |